Happy in the comfort of their home.
Great Oak Senior Care - One of the Most Trusted Home Care Agencies in the Bloomington Area.
We provide Alzheimer's & Dementia Care, 24-Hour Care, Hospice support, and can even help bring your loved-one home from the hospital with our Welcome Home program.
When your aging loved one needs home care in the Bloomington area, Great Oak Senior Care is there. Our home care services are available 24/7. Learn more about how we can help.
Learn what makes Great Oak Senior Care different from the other home care choices in the Bloomington area. We work hard to provide excellent service. Our values and our high standards for caregivers are important.
Ready to find out more about our senior home care options in Bloomington? Fill out our form, and let's chat about your senior care challenges. If you have questions, we have answers
Providing exceptional in-home senior care in Apple Valley, Bloomington, Burnsville, Eagan, Eden Prairie, Edina, Minnetonka, Plymouth and surrounding communities
Providing comforting dementia home care for your loved one in a safe home environment by highly trained professionals. Great Oak Senior Care is the leader in at-home Alzheimer's care.
Our caregivers provide a broad range of services, from companion care to meal preparation and even transportation services. Whatever your loved one needs to remain independent in their own homes, our private duty home caregivers can help.
In times of great illness, you need a team that can take care of all your needs from cancer home care, to respite and hospice care. Timing and organization mean everything and that's where we come in. We have a full complement of services to support you and your family.
We offer a wide range of senior home care services depending on the needs of your loved one. From non-medical private duty services to personal care, our caregivers will work with you every step of the way to get your loved one the care they need.
Great Oak Senior Care offers 24-hour home care services in the Bloomington area, whether your senior needs ongoing help with daily tasks or short-term help while recuperating from surgery.
Great Oak Senior Care is proud to be the "resident experts" in fall prevention for the Bloomington Area. Let us share some ideas with your family, friends, company, organization, or group about how to prevent one of the most catastrophic events in the life of a senior citizen.
Want to learn more about our Bloomington area home care services? Reach out at any time with no pressure.
"With your help we were able to keep mother at home until her death. That was a fervent wish of hers and you helped make it come true. Bless you and your staff as you continue to provide your services to others like my mother."
 -Linnie M.
"Our caregiver goes above and beyond the call of duty. It's so reassuring to know that you keep track of every little detail of my grandmother's needs and all aspects of her care (my husband even writes his notes to her doctors in your care book!) My family has used several caregiver companies and you are by far the best!"
 -Dr. & Mrs. R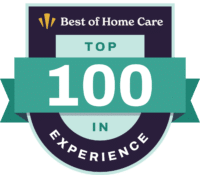 Great Oak Senior Care is the premier non-medical in-home care agency serving seniors in the Bloomington area.
We provide personalized in-home care plans customized to each individual. Great Oak Senior Care is passionate about providing the highest quality, affordable and dependable in home senior care services. 
As a member of The Senior's Choice, we represent the highest level of senior care available to your loved one. We ensure a better quality of life for our seniors and their families. We pride ourselves on matching a highly qualified, compassionate caregiver with the personality of your loved ones. This fosters companionship and allows our caregivers to feel like part of the family. 
The in-home care services provided by our dedicated professional caregivers make it possible for the elderly to remain independent in the comfort of their own home. Making a difference is our specialty & at the core of all we do.
Contact us now so we can make a difference in your life today.