When you have a senior parent with Alzheimer's one of the most frustrating things about dealing with that disease is not knowing how to help your senior parent. Because Alzheimer's affects every senior differently the techniques and tools that work for one senior may not work for all seniors. The only thing that you can do is keep trying to find new things that will keep your senior parent engaged, active, safe, and happy as the disease progresses. And while the things that work for some seniors may not work for your senior parent you can try some of these things to help your senior parent with Alzheimer's:
Alzheimer's Care
Alzheimer's care is something that all seniors with Alzheimer's can benefit from. The caregivers that provide Alzheimer's care are trained to try lots of different methods of communication and solutions to help seniors who have Alzheimer's. So no matter how far advanced your senior parent's Alzheimer's is, a caregiver that specializes in Alzheimer's care will be able to work with them to meet their unique needs at whatever state of Alzheimer's they are in. Alzheimer's care can be regular care or respite care that provides you with a much-needed break.
Fidget Items
Fidget items are very popular with seniors who have Alzheimer's. Often seniors who have Alzheimer's enjoy doing things with their hands. Sometimes that can be things like folding laundry, which is a great activity for seniors with Alzheimer's. But at other times seniors can really enjoy manipulating items on a fidget item. There are fidget muffs, fidget blankets, fidget aprons, and many other types of fidget items. But all fidget items have squares and patches made of fabrics with different textures. There are ribbons and laces to pull, buttons to button, zippers to zip, and other items that can be manipulated by the fingers and hands. These fidget toys and items also are great for preserving seniors' manual dexterity and helping them keep their ability to grasp and grip items.
A Robotic Friend
Seniors who can't really have a live pet can get a lot of the same benefits from a robotic pet. There are robotic cats and dogs designed for seniors with Alzheimer's that will open and close their eyes, move their tails, purr or bark, and their long realistic coats can be brushed. It's not unusual for seniors with Alzheimer's to think these robots are real animals. Seniors get all the joy of owning a pet and having a pet companion without the responsibility of caring for an actual pet.
YouTube Channels
YouTube channels that are dedicated to nature can be surprisingly soothing to seniors with Alzheimer's. These channels feature 12 or 24 hour videos that have sunshine, flowers, and animals in them accompanied by soothing music and the sounds of nature. Seniors love these channels because they are visually stimulating but also familiar and relaxing. They are fantastic to help seniors with Alzheimer's fall asleep at night or to help them stay calm when they are anxious.
If you or an aging loved-one is considering

Alzheimer's care
in

Bloomington

, MN please contact the caring staff at Great Oak Senior Care, Inc. today. (952) 767-4925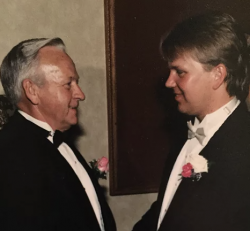 Latest posts by Keith Dahlen
(see all)