Extreme cold may wreak havoc on older, more delicate skin. Extremely low temperatures and wind chill may rapidly dry the skin, making it itchy, cracked, and even vulnerable to bleeding. A senior is at risk for serious illness if their skin is broken. Knowing and understanding how to protect your elderly loved one during the colder months is crucial. Skin naturally thins, dries out, and weakens as we age due to typical aging processes. 
These changes may be accelerated and/or exaggerated by variables associated with one's way of life, such as exposure to the sun, fluctuations in body weight, changes in food, levels of stress, and smoking. Although the epidermis is a barrier against pathogens, wounds, and the weather, it becomes thinner and less resilient as we age. Here are some tips to help your seniors protect their skin this winter. 
Moisturize Every Day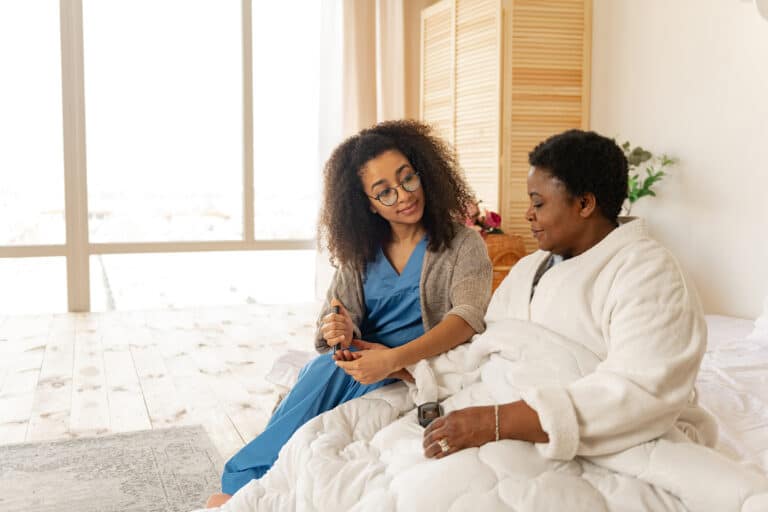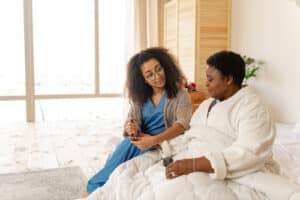 The skin of the elderly is significantly more prone to moisture loss, and this dryness (xerosis) is a direct cause or contributor to many different skin diseases. Lotion may be sufficient for some, while more substantial creams or ointments may be preferable for the elderly. Checking the ingredients is a must. Certain individuals may have an adverse reaction to lanolin, which is found in many emollient moisturizers. Putting on lotion right after a shower may help lock in the moisture a senior needs to keep their skin nourished. If your senior needs help with this task, it may be time to look for personal care at home to help them with a grooming routine. 
Keep Hydrated Even in the Winter
While dehydration is more often associated with warmer months, it is important to remember that you still need to drink enough water, even if it is chilly outdoors. You can tell whether you're hydrating properly by monitoring your urine output. While the color of your urine may change if you take certain drugs, most individuals may achieve a light to a somewhat yellow hue. If a senior can't handle cold water, it may be time to switch to a hot cup of herbal tea!
Keep Bundled This Winter
Cover up as much of your skin as possible before confronting the cold outside. In addition to protecting your hands and feet from the cold and the wind, you should also wrap a scarf around your neck and face. In very cold and/or windy weather, it is best to dress in many thin layers, the top one of which should be made of a material that provides insulation and resistance to the wind. Chapped, uncomfortable skin that takes a long to cure might be avoided in this way.
Continue to Wear Sunscreen
Sunscreen may seem unnecessary on foggy winter days, but it's just as vital as on sunny summer days. In snowy regions, sun protection is essential. Sunburns may still occur on snow even in gloomy weather because UV rays are readily reflected by the white surface. No matter when a senior goes outside, they should be wearing sunscreen on the exposed parts of their faces. 
Be Careful When Bathing
Even while a hot shower on a chilly night might feel amazing, some experts advise against taking lengthy, hot showers or baths. It's paradoxical, but soaking in excessively hot water for a long time might actually dry up your skin. Limit the time you spend in the shower or bath and use gentler soaps and other bath products to reduce skin irritation and loss of moisture.
Get a Humidifier for Each Room
A whole-room humidifier may restore the moisture when the air in a room has been artificially heated and dried up. You may use this to alleviate dry, irritated airways and itchy eyes in addition to the skin benefits. It's important to keep bacteria and mold spores out of the air by following the manufacturer's guidelines for use, cleaning, and maintenance.
If you or an aging loved-one is considering Personal Care at Home in Bloomington, MN please contact the caring staff at Great Oak Senior Care, Inc. today. (952) 767-4925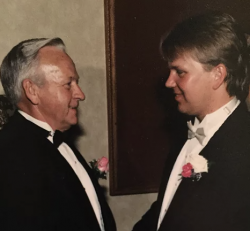 Latest posts by Keith Dahlen
(see all)