Developing healthy habits is crucial even as you age in place. If your senior loved one doesn't have a good morning routine, it could impact how happy they are throughout the rest of the day and even the rest of their lives. If your senior needs help to find healthy habits or sticking to a routine, it's time to look into hiring 24-hour home care. A carefully crafted morning routine will help a seniors mood, reduce anxiety, and even boost productivity. This doesn't mean they have to do things the same way every day, but having something they enjoy doing and making it into a habit can be a good way to start each day and even give them something to look forward to. Here are a few morning habits your senior loved one could make into a routine.
Morning Reflection
Reflecting on the previous day can help a senior let go of any negative feelings. It is also a time to set intentions for the day ahead of them. Taking this time can help seniors ease their anxieties and allow them to feel more grounded and present during the day. It's a simple act and doesn't need to be more than ten minutes long but it can have a huge impact on how their day goes. If a senior has 24-hour home care assistance, get them dressed up, and allow them to sit somewhere bright and sunny for reflection before breakfast time. This can even happen while a caregiver is preparing breakfast for a senior.
Start Your Day With Breakfast
Getting fuel first thing in the morning is crucial as a senior aging in place. Breakfast is more than food; it is fuel, and nutrition, and plays a massive role in health. If your senior loved one needs to focus on energy, a bowl of oatmeal will be a great way to start the day. It is filled with fiber, it's calorie dense, and it's a tasty way to stay full for longer.
Go For a Walk
When it's sunny out, the best thing your senior loved one can do is start their day with a walk. After breakfast, help your senior layer up and get outside. Morning sun can help wake your seniors up and give them a mood boost needed to get through the rest of the day. Starting your day outside as a senior may also help decrease natural melatonin levels, making them less sleepy the rest of the day.
Read an Enjoyable Book
Once the walk is over, a senior should sit down and read something they love. This is a good way to start waking up their brain, and it gives them something to look forward to after the walk. Part of a weekly routine could even include going to the library to pick up a new stack of books. Keep in mind this doesn't have to be after a morning walk; it could be done while they're enjoying tea or coffee too!
Create a To-Do List
A senior may not remember things well, but they may still have things to do. Even if they work with 24-hour home care, writing a to-do list can help them achieve daily goals. While it's fresh in their brains, have them write down what they would like to do during the day and hang it where everyone can see.
If you or an aging loved-one is considering

24-Hour Home Care
in

Burnsville

, MN please contact the caring staff at Great Oak Senior Care, Inc. today. (952) 767-4925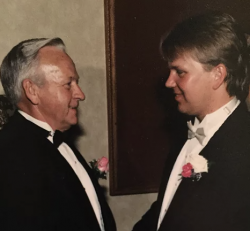 Latest posts by Keith Dahlen
(see all)